Office for the Study of Aging
Welcome to the Arnold School of Public Health Office for the Study of Aging (OSA). In the coming decades, older adults will reach record numbers in our state and nation. This growing population presents unique opportunities and challenges in both healthcare and long-term care. The OSA has long recognized the importance of and is committed to furthering information, education, and research on related aging issues, such as disease, frailty, dependence, and caregiving.
Join us for the 2024 Arnold Aging Lecture
The Arnold School of Public Health, Office for the Study of Aging, and the College of Social Work are partnering for a two-day event that will promote collaborative and statewide research, programming, and partnerships in aging and Alzheimer's disease and related dementias.
PRESS CONFERENCE | March 13, 2024 | 11 am
LECTURE | March 14, 2024| 10 am
OSA was founded in 1988 by Ms. Carol Cornman when the SC Alzheimer's Disease Registry was established to learn more about and support South Carolinians who develop Alzheimer's disease and related dementias (ADRD). The OSA houses the SC registry and other programs by contract with the SC Department of Health and Human Services (A20190088).
Mission
The core mission of the OSA is to prepare communities to meet the needs of a growing older adult population and to enhance the quality of life for these individuals as they age.
Values
The OSA values groundbreaking research and strives to provide all findings in practical and useable formats. In addition, the OSA:
Facilitates research on aging-related issues to provide information to policy makers,
Delivers evidence-informed education on dementia, and
Offer technical assistance for the development and evaluation of programs for older adults.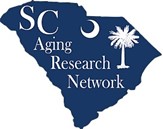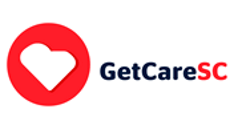 Email:
OSA@sc.edu 
Mailing Address:
915 Greene Street, Room 529
Columbia, SC 29208
How did you hear about us?
Let us know!