Research Fellowship in Aging
The Office for the Study of Aging (OSA) in the Arnold School of Public Health (ASPH) is committed to advancing research and education on aging-related issues. The Research Fellowship (RF), inaugurated in 2020, is designed to support faculty and professional staff in the ASPH to conduct research in the multidisciplinary field of aging. Topics might include healthy aging, caregiving, social gerontology, the built environment, or Alzheimer's disease and related dementias.
Annually, one award in the amount of $5,000 will be made. This award may be used for research expenses, such as travel, participant honoraria, software, books, supplies, and/or equipment, or for summer salary. Funds must be spent by the end of the academic year following receipt of award and must follow university policy. Award recipients are expected to attend monthly OSA meetings post award to provide an update on their progress related to the work funded by the award.  Any publications or presentations that result from this work should contain an acknowledgment, such as "This work is partially supported by the Office for the Study of Aging Research Fellowship at the University of South Carolina."
Eligibility Criteria:
This fellowship is open to any full-time, permanent faculty (tenured, tenure-track, or non-tenure-track) or professional staff member with an appointment in the ASPH. Selections will be made by a committee comprised of members of the OSA.
Application Requirements:
The Application Checklist outlines all the required materials for this funding opportunity. Applications should describe the applicant's research and its relationship to the mission of the OSA.
Application Checklist:
Applicant Title Page (1-page)

Applicant Full & Preferred Name
Position & Department
Contact Information

Signed Departmental Endorsement
Applicant Curriculum Vitae or NIH biosketch (2-page maximum)
Research Proposal Narrative (5-page maximum)

Project Title
Project Summary (75 words or less)
Introduction
Purpose/Specific Aims
Methods
Significance
Projected Timeline
Itemized Budget (1-page maximum)

Format as 1.5 line spacing, 1" margins, and Times Roman 12 pt. font
Application documents should be merged into one PDF.
Application Deadline:
November 15, 2023, with recipients announced by November 30, 2023.
Application Submission & Questions:
Applications are to be submitted by email with the subject line "OSA Fellowship Application" to OSA at OSA@sc.edu.
hidden
2022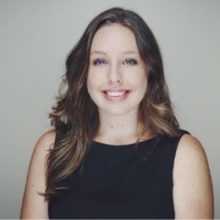 Lisa Johnson Norris, PhD
Dr. Lisa Johnson Norris is a Research Assistant Professor in the Department of Communication Sciences and Disorders (COMD). She is a proud faculty member in the Arnold School of Public Health and serves as an instructor for COMD courses focused in anatomy and neurobiological bases of language. Her primary research interests include investigating the behavioral and neural factors which predict treatment response and long-term aphasia trajectory. Through generous funding from the OSA, she is investigating longitudinal changes of stroke lesions and how degradation of surrounding tissues could be a predictor of cognitive and linguistic declines in persons with aphasia.
2021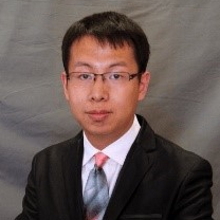 J Wei, PhD
Dr. Jingkai Wei's primary area of research is in the epidemiology of cardiovascular disease and cognitive aging. He is particularly interested in how lifestyle (physical activity, diet), psychosocial (depression), and vascular risk factors (hypertension, subclinical atherosclerosis) affect those health outcomes.
2020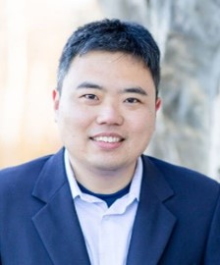 Jason Yang, PhD
Dr. Jason Yang received his PhD in Kinesiology at Penn State University with a focus on psychology of physical activity and completed a postdoctoral research fellow working in the Real-Time Eating Activity and Children's Health Laboratory at the University of Southern California. Dr. Yang has research interests in utilizing Ecological Momentary Assessment/Ambulatory Assessment to understand the dynamics of health behavior change and maintenance in naturalistic settings. He also applies novel data capture methods and advanced statistical approaches to modeling intensive longitudinal data generated from mobile devices.